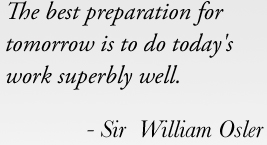 The Very Basic
We initially act as your technology advisers in the planning/needs analysis/pre-project phases of our engagement. When the actual work is performed, we serve as consulting engineers and administrators with very much of a hands-on orientation. From assessment and analysis to implementation and support, we approach technology from a whole business perspective.
Computer Networks
A solid network infrastructure is the foundation of any successful business. Business Brains designs networks that not only support seamless day-to-day operations, but also are designed to be scalable to support your ever-changing technology needs.
Network Analysis, Design and Implementation
Business Brains' methodical management of network construction from ground up ensures that our clients' needs are taken into consideration effectively. Our approach includes:
A. Pre-Installation Planning and Analysis
B. Research, Recommendation and Design
C. Implementation
D. Training and Testing
E. Post-Implementation Support
Small Business Infrastructure :
Business owners appreciate the fact that there are uncomplicated and cost effective ways to run their businesses. Having out-and-out on-site IT professionals or administrators to run and manage their networks is more than what a lot of business owners can afford.
Small business' computer networks can be compared to any large business' network since it too has, servers running Windows NT, 2000, 2003, Exchange, IIS, SQL, a firewall, VPNs for home users and for branch offices, some sort of internet connection, and users running Windows, Office, and other productivity applications.
We customize tailor solutions for every client based solely on their needs and budgets.