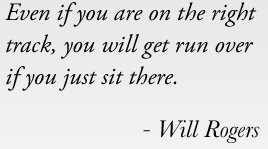 Business Brains is owned by Nitin Thakkar, a Network Engineer and a Chartered Accountant by profession. Drawing upon over 25 years of experience in the financial as well as the IT field, we undertake projects varying from setting up accounting systems for small businesses to complete turnkey projects for designing and installation of IT infrastructure. We provide you with expert advice whether it is related to your computer network system or accounting and bookkeeping.
Nitin Thakkar's academic and professional qualifications include:
Bachelor's degree in Accounting and Finance
Chartered Accountant's Professional Certification
Diploma in Taxation Laws
He is also:
QuickBooks® Pro Advisor
Certified Information Systems Auditor
Certified Information Systems Security Professional
His IT certifications are varied and he holds professional certifications from:
Microsoft
Novell
Cisco
Citrix
CompTIA.
Our Core Values:
Personal attention, outstanding services and total flexibility
Some say Honesty is the Best Policy, but at Business Brains -
Honesty is the only policy