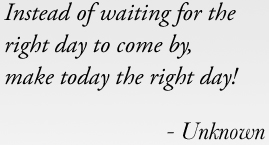 Network Engineering
Business Brains designs, implements, manages and secures Computer Network Systems. Additionally, we provide routine maintenance and troubleshooting for PCs.
We use the practical knowledge gained through various network implementations to provide cost effective solutions that are reliable and easy to manage.
Bookkeeping
At Business Brains, we carry out a proper analysis of every single clients' unique requirements for financial record keeping and set up custom solutions for various small and medium sized businesses.
We recommend, install and configure off-the-shelf software and add-ins to provide various reports and statements required for day to day management and year end routines.
Consulting
Professional consultants can make or break business and should be chosen with care. The term "consultants" is widely used in the industry. This, in no doubt, is ruled by the fact that most projects are short-term in nature. Whether short term or long term the need for specialized expertise for projects is of paramount importance.
Training
We provide custom tailored and class room based training at our facilities or yours.
We offer training for Microsoft (MCP, MCSA, MCSE), Cisco (CCNA) and CompTIA (Net+ and Security+) certifications.
Quickbooks (Registered logo) training is offered in a class room setting and also on a one-to-one basis.